What is WG / GPA?
Wegener's Granulomatosis (WG) / Granulomatosis with Polyangiitis (GPA) is an auto-immune multi-system disease of unknown ætiology, characterised by a systemic necrotising granulomatous inflammatory disease. WG may only present loco-regionally, as a limited form of the disease or progress to a more widespread systemic form if left untreated.
WG / GPA may affect the skin, oral cavity (mouth), eyes, nose & para-nasal sinuses, ears, airways, cardio-vascular system, gastro-intestinal system, kidneys, central & peripheral nervous system & the musculoskeletal system.
Though oral lesions are reported to occur in 6 – 13% of WG / GPA patients, they are the initial presenting feature in only 2% of cases. Strawberry gingivitis is one of the characteristic sign of WG / GPA. This feature, thought to be an early manifestation, is extremely rare but when present is characteristic and can serve as a clinical indicator of disease relapse.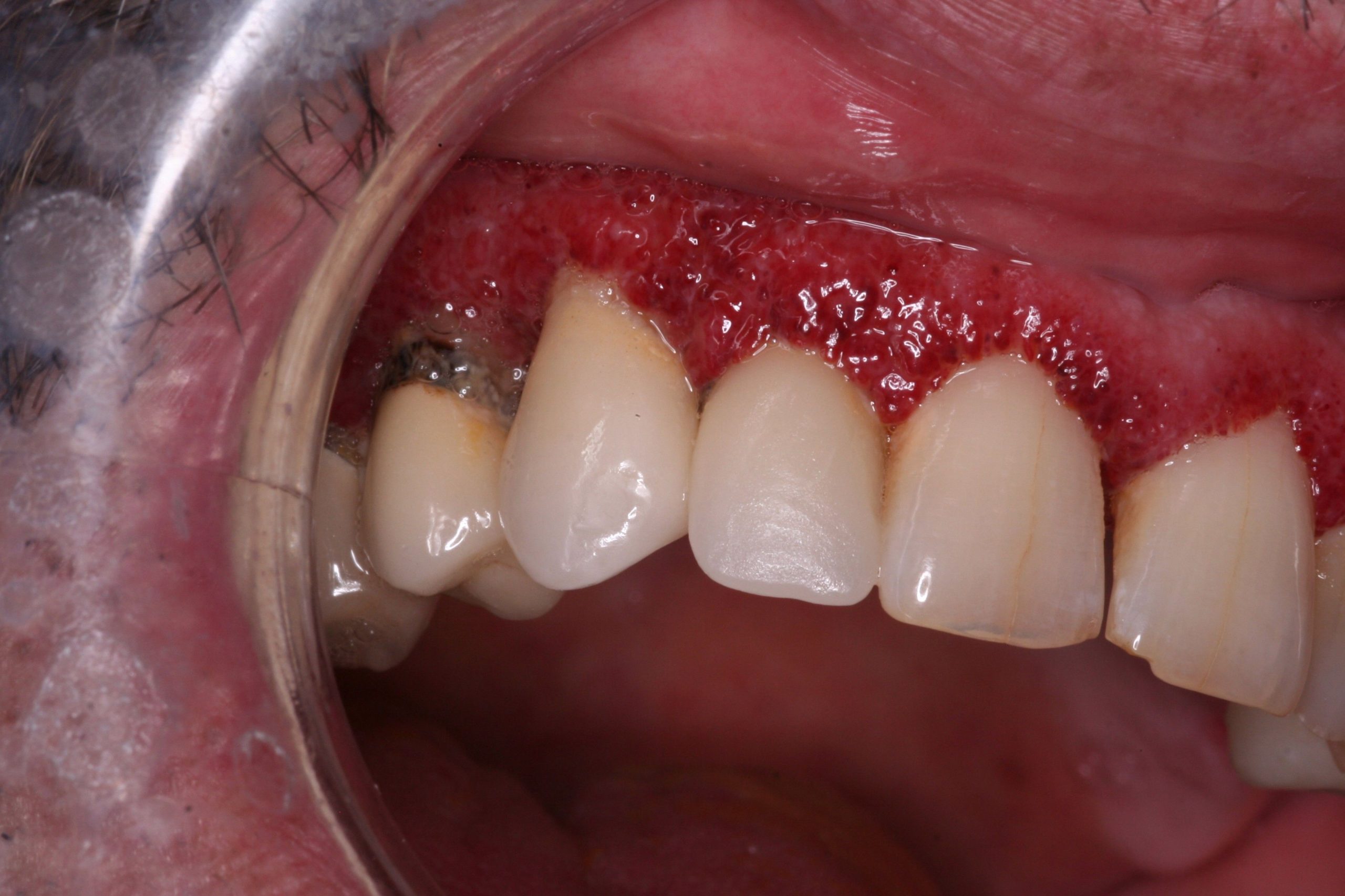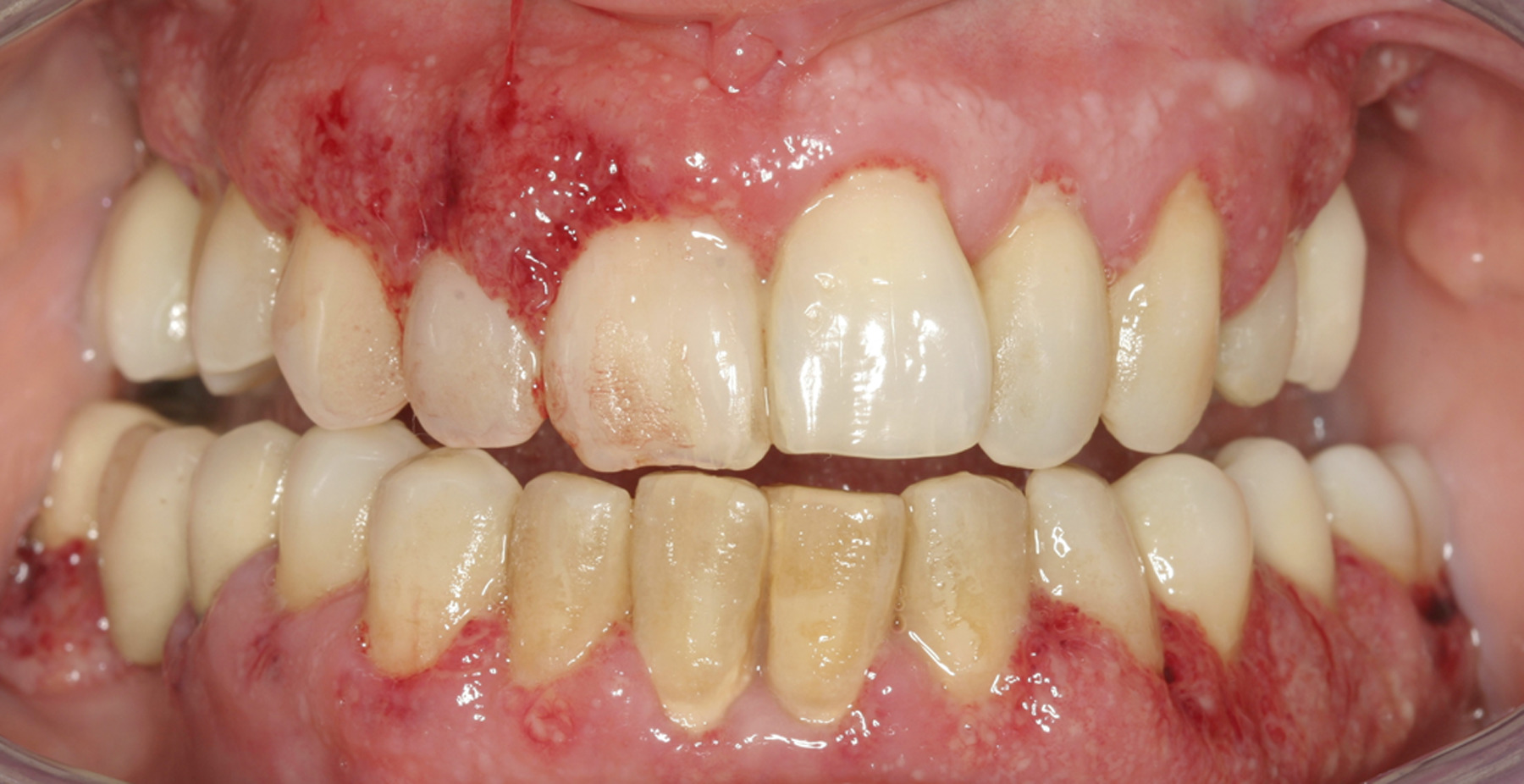 How is it diagnosed?
The diagnosis is made by clinical symptoms and signs, the presence of c-ANCA and a positive biopsy.
The American College of Rheumatology proposed 4 diagnostic criteria, with a minimum of 2 required for a diagnosis of WG / GPA.
1. ulcerative lesions in the oral mucosa (mouth lining) or nasal bleeding or swelling
2. nodules, infiltrates or cavities on chest radiograph
3. abnormal urinary sediment &
4. granulomatous inflammation on biopsy
An annual incidence of 5 – 10 cases per million population has been reported. WG / GPA is usually diagnosed in individuals between 45 – 60 years of age and is very rare in children. Males and females are equally affected with the disease being more prevalent amongst Caucasian individuals than other population groups.
WG / GPA untreated can have a fatal course, where kidney damage causes most deaths, between 9 – 36% of cases.
What are the Signs & Symptoms of WG?
Oro-facial manifestations of WG / GPA include labial mucosal nodules, gingival enlargement, granulomatous lesions, oral ulceration, extraction sockets that fail to heal, oro-antral fistulæ, TMJ arthralgia, Facial Nerve palsy and salivary gland enlargement.
A chronic destructive process of the nasal cavity may lead to palatal ulcers. Nasal septum collapse may lead to a saddle nose deformity.
Osteomyelitis and necrosis of the underlying bone may arise with subsequent tooth mobility and tooth loss.
The most characteristic oral manifestation of WG / GPA is enlarged, red to purple gingivæ, with a granular appearance referred to as Strawberry Gingivitis, because it resembles an over-ripe strawberry. Gingival WG usually first involves the labial / lingual interdental areas and may progress to involve the entire buccal and / or lingual gingivæ.
What is the cause of WG / GPA?
The precise cause(s) of WG / GPA remain(s) unknown.
WG / GPA most likely represents a form of T-cell-mediated hypersensitivity response to normal "innocuous" inhaled microbial or other environmental agents. Environmental factors, such as silica or dust inhalation have been implicated in a minority of patients as a possible trigger. Infectious agents may also play a role through the process of molecular mimicry.
The role of genetic factors was also demonstrated, with HLA–DPB1 and HLA–DPA1 variants showing the strongest associations.
B-cells also possibly play a major role as they produce Anti-Neutrophil Cytoplasmic Antibodies (ANCAs). Anti-Proteinase-3 Antibodies (PR3-ANCA, previously c-ANCA) are present in up to 95% of cases and may participate in the disease pathogenesis. The presence of these antibodies and their titres appear to be related to levels of disease activity.
Imbalances in different T-cell subtypes and / or cytokine-chemokine net-works can also lead to or at least participate in the failure of immunological tolerance, triggering auto-immunity.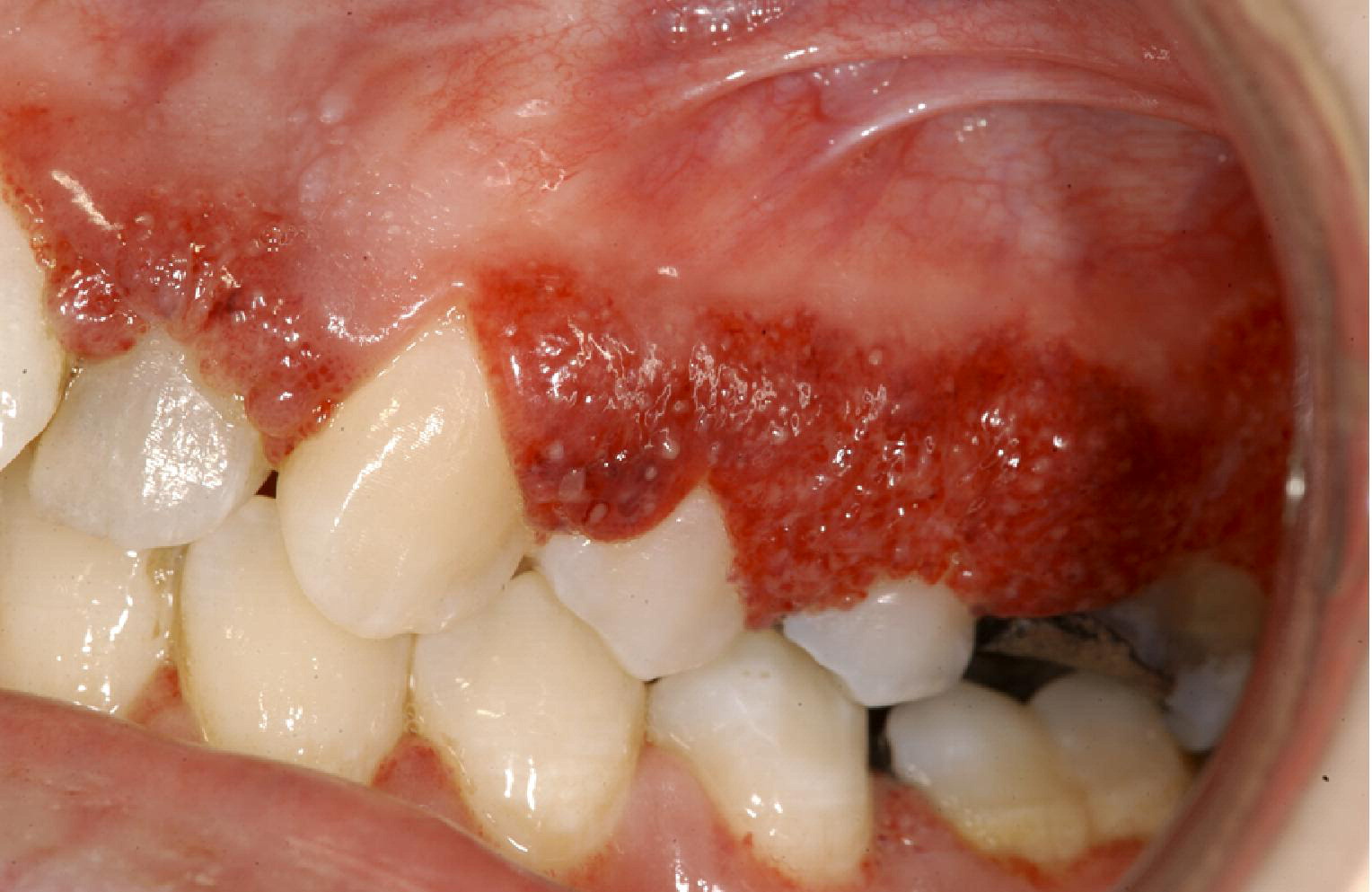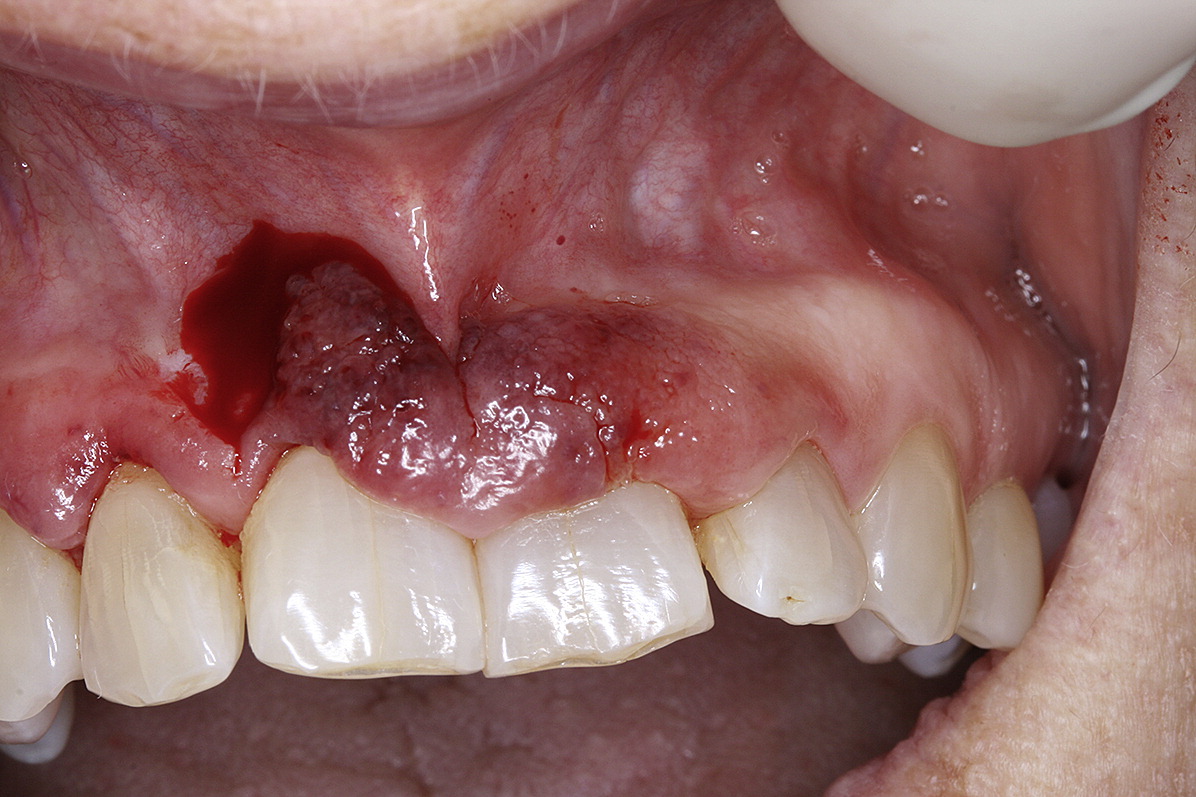 How is WG / GPA Treated?
It should be emphasised that the management of WG / GPA requires a multi-disciplinary approach that may involve the dentist, oral medict, oral pathologist, maxillofacial surgeon, rheumatologist, pulmonologist, nephrologist and / or internal medicine specialist.
Since the introduction of immuno-suppressive therapy, the prognosis of WG / GPA has greatly improved from a mean survival time of 5 months to a 10-year survival rate of approximately 80%. The condition has a more favourable prognosis in the absence of renal involvement.
A diagnosis of WG / GPA always necessitates treatment and is mainly guided by disease activity & severity. Drug treatment includes:
• corticosteroids such as prednisolone
• cyclophosphamide
• methotrexate
• azathioprine
• leflunomide
• co-trimoxazole
• mycophenolate
• cyclosporin &
• rituximab
• A combination of azathioprine & low-dose prednisone is mainly used as maintenance therapy.
Corticosteroid treatment is regarded as an interim measure pending final diagnosis. Cytotoxic agents, particularly cyclophosphamide, are favoured in the disease since cyclophosphamide can promote healing and even total remission.
Recent studies suggest that methotrexate combined with corticosteroids may be adequate for limited, non–life threatening WG / GPA.
Relapse might occur in 50% of patients following remission, due to discontinuation of therapy, rapid tapering off of corticosteroids or persistent positive-ANCA during the remission period.
Most patients respond immediately to treatment within a week. Resolution of oral lesions, clearing of pulmonary infiltrates with evidence of stable scarring & no further evidence of active renal sediment signifies complete remission.
Therapy-related malignancies such as squamous cell carcinoma, Kaposi sarcoma, & basal cell carcinoma have also been reported to occur in patients with WG / GPA.
Follow-Up Monitoring During Induction Therapy
Periodic monitoring of blood count during follow-up is critical for proper patient management & secondary complication prevention.
Normally, the white blood cell count is expected to decrease and even result in leukopænia. Persistence or an elevated white blood cell count indicates infection. This may trigger relapse in patients with WG / GPA in remission.
Monitoring also helps to detect the presence of blast cells (immature myeloid cells) in the peripheral blood that may occur in the course of therapy. The presence of blast cells is a cause for concern as they are usually associated with Acute Myeloid Leukemia (AML) or myelodysplastic syndromes.
To minimise infection & hence, prevent relapses, trimethoprim & sulfamethoxazole have been added to therapy with cyclophosphamide and prednisolone. This results in the reduction of the relapse rate with fewer incidences of respiratory & non-respiratory infections. However, neither trimethoprim alone nor trimethoprim combined with low-dose prednisolone sustained remission in generalised WG / GPA.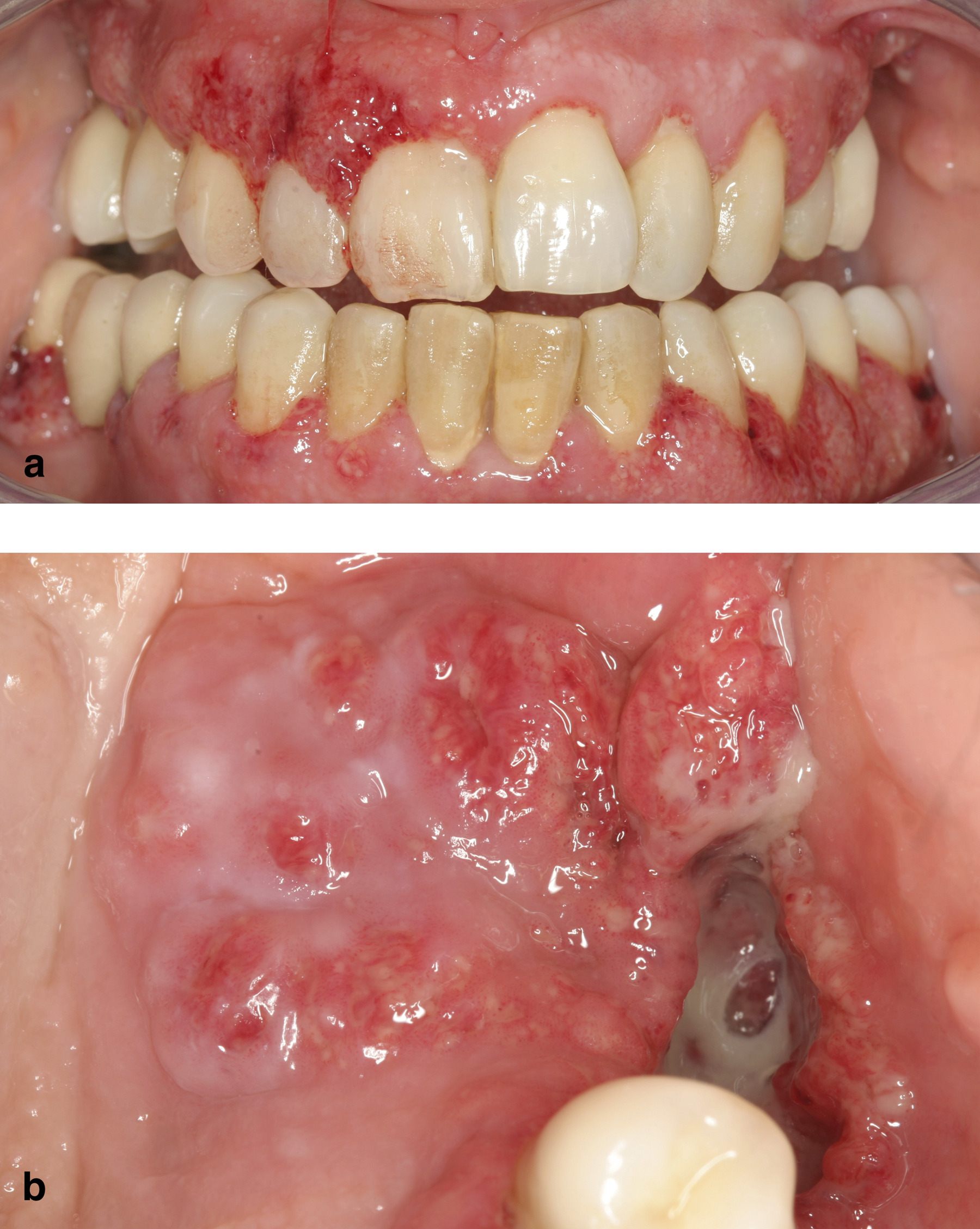 Dental Management
The dentist has a relatively high chance of suspecting this systemic vasculitic disorder on the basis of characteristic oral findings, even during the early phase of the disease.
This should lead to prompt referral to a rheumatologist, pulmonologist or nephrologist, providing opportunity for the commencement of early treatment.
Dental evaluation should focus on the identification & removal of a potential source of infections, although no long-term studies have addressed sepsis originating from the mouth / teeth.
Differential Diagnosis
It is noteworthy that the differential diagnosis of WG / GPA based on oral manifestations is wide and includes:
• Vasculitides such as Microscopic Polyangiitis & Langerhans' Cell Histicytosis
• Granulomatous Diseases such as Sarcoidosis & Crohn's Disease, TB, OFG & Deep Mycoses
• Blood Dyscrasias such as Leukæmia & Lymphoma &
• Drug-Induced Gingival Changes (link to webpage https://exodontia.info/drug-induced-gingival-hyperplasia/ (such as Cyclosporin, Calcium Channel Blockers & Phenytoin)